EPD
Electronic Paper Display
Electronic paper display is an attractive solution that offers both low power-consumption and good visibility, which is unaffected by the environment.
Disaster Prevention Information
(Household use)

Electronic Bulletin Board
(Government use)

Security Facial Recognition
(Lobby Reception)
FEATURESCharacteristics
Low Power-Consuming Design

Because it only needs power when drawing changes to the content (no power required to keep it displayed), it helps keep power consumption down.

Visibility not Affected by the Environment

As it has the same contrast and reflectivity as paper, its display can be clearly read under almost any environmental conditions, as long as there is light.

Content Displayed without Power

Once content is displayed on an EPD, it can maintain it power-free.

Backlight-Free Display is Gentle on the Eyes

Using reflected light instead of a backlight cuts eye fatigue and provides gentle reading comfort.

Easy to Read from Any Angle

Its wide viewing angle allows viewing from any direction.

Lightweight and Compatible with Curved Surfaces

Like paper it is light and offers excellent design characteristics. It can also be used bent.
Outdoor ApplicationOutdoor Applications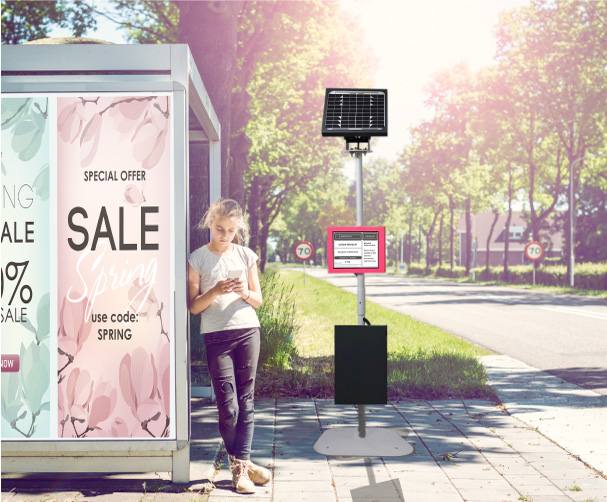 Smart Bus Stop 13.3"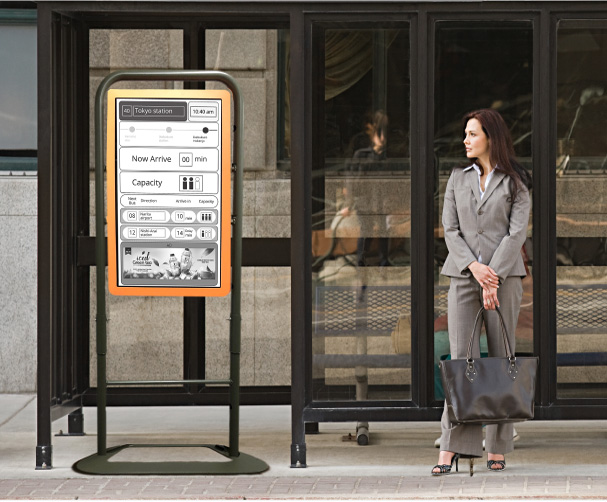 Smart Bus Stop 31.2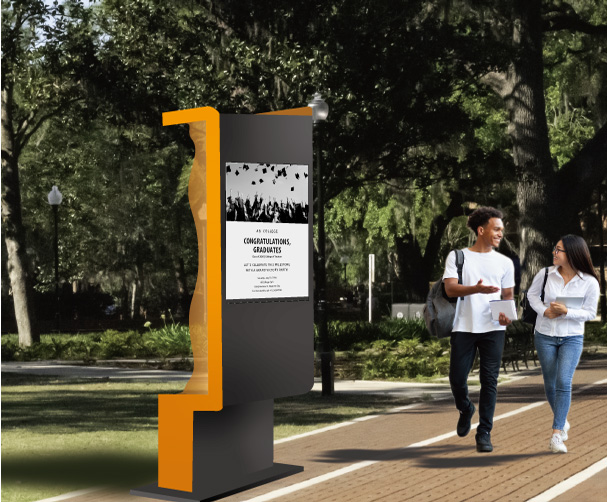 Campus Communication Board
Indoor ApplicationIndoor Applications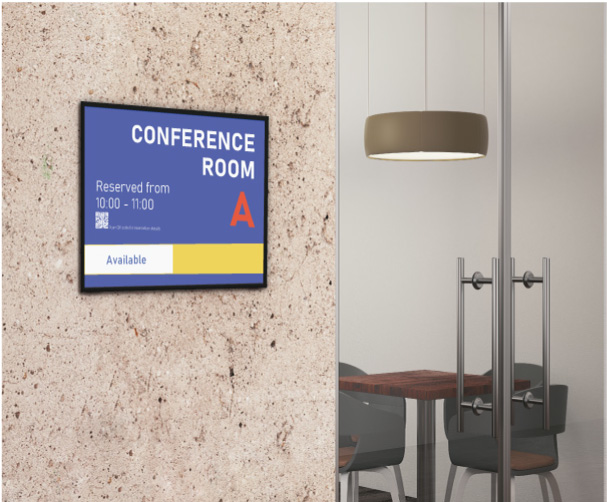 Meeting Room Information Board
(31.2"Colored)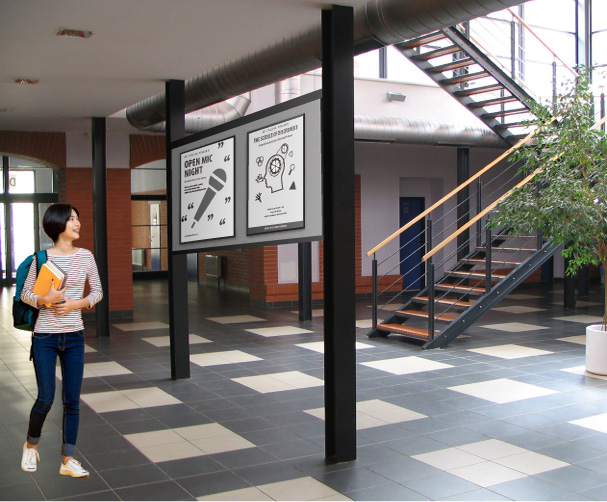 School Bulletin Board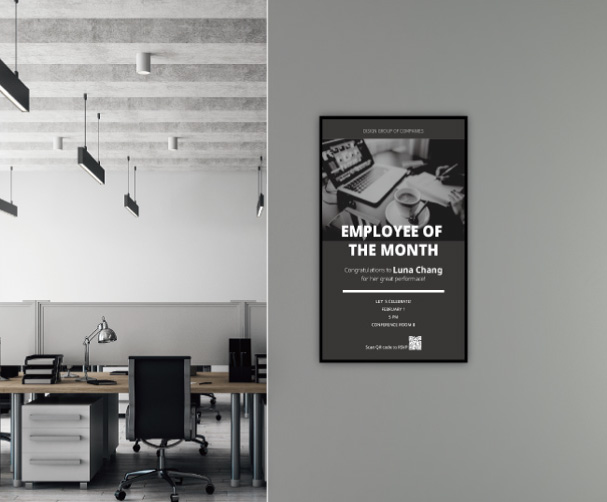 Company Communication Board
EPD IOT Board Specification*Please take note that the listed specifications or functions are subjected to change without notice for technical improvements
CPU: Cortex A5
Specifications
| | |
| --- | --- |
| CHIP | TCC8926 |
| CPU-Architecture | Cortex-A5 625 MHz |
| Memory | 512Byte DDR3 SDRAM |
| ROM | 21GByte NAND Flash |
| | 32MBit NOR Flash |
| Power | 12V, (Electric Current TBD mA) |
| Cellular | LTE Cat-4 (TOBY-L220) |
| | LTE Cat-1 (LARA-R220)-optional |
| | LTE Cat-m1 (SARA-R401M)-optional |
| USIM | Micro SIM |
| WiFi | 2.4 GHz IEEE 802.11 bgn (optional) |
| Dimension | TBD x TBD x TBD mm |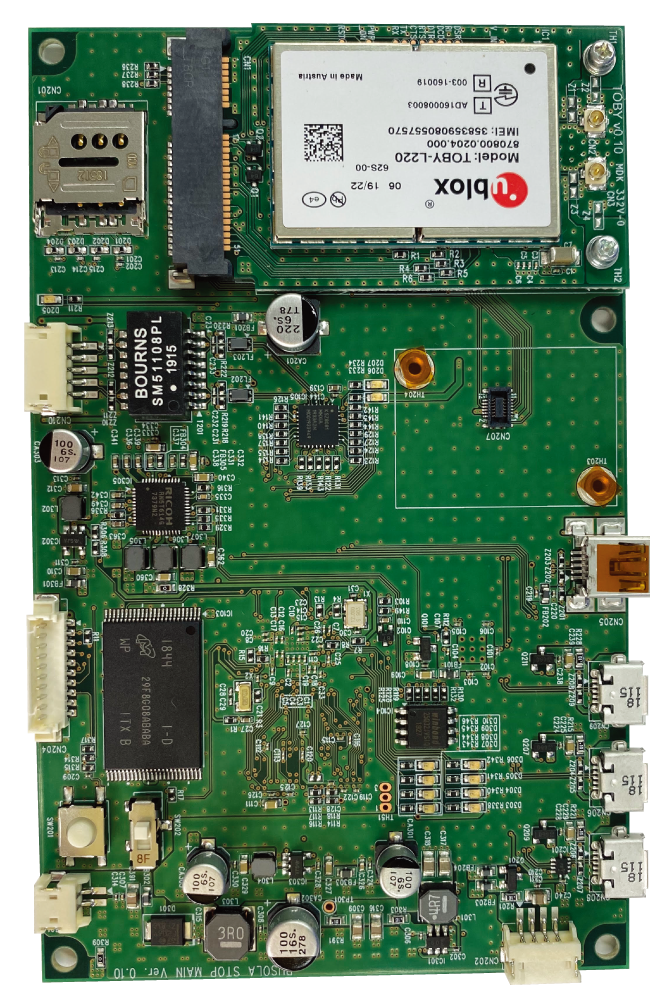 CPU: Cortex M4
Specifications
CHIP
STM32L4
CPU-Architecture
Cortex-M4 104MHz
Memory
640 KByte SRAM
ROM
2 MByte FLASH ROM, 32MBit NOR FLASH (optional)
Power
3.6V, (Electric Current TBD mA)
Cellular
LTE Cat-1 (LARA-R220)
LTE Cat-m1 (SARA-R401M)-optional
USIM
Micro SIM
Thermometer
PCB Thermometer
Dimension
TBD x TBD x TBD mm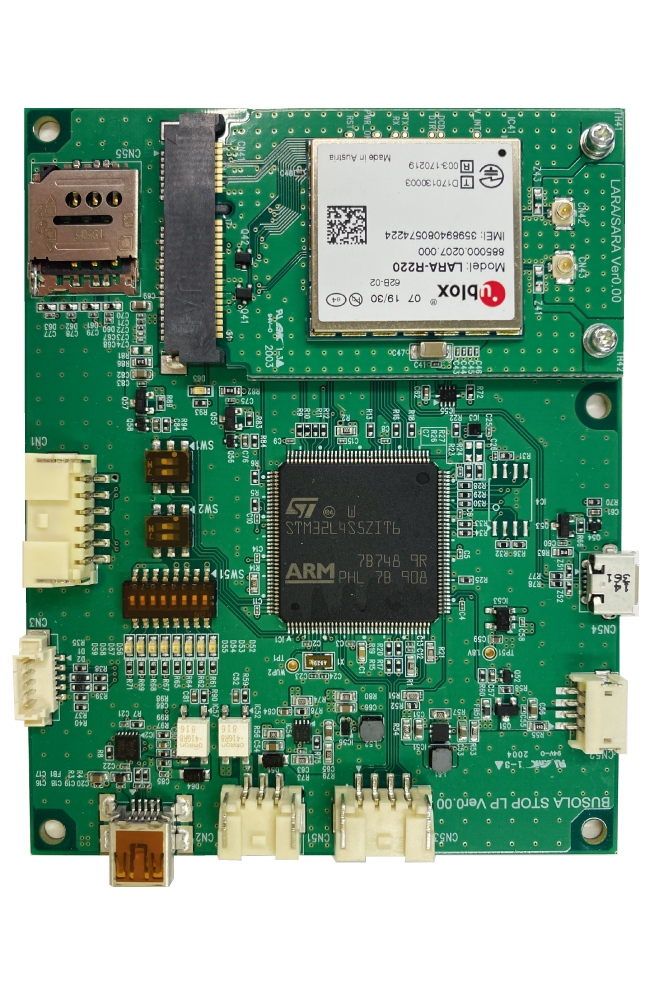 EPD T-CON Board Specification*Please take note that the listed specifications or functions are subjected to change without notice for technical improvements
T-CON Board: T-1000
Specifications
| | |
| --- | --- |
| Signal Input | USB 2.0, Micro USB |
| Output Resolution | up to 8192 x 8192 |
| Output Signal Type | TTL 16-Bit |
| Power Supply | DC 12V ± 5%, SM045B-PASS-TBT(JST) |
| Dimension | 400 x 60 x 10 mm (H) |
| Operating Temperature | 0〜45°C |
| Storage Temperature | -20〜70°C |
| Input Current | Max 6A |

POWER ConsumptionPower Consumption (Example of a Standard Product)
Bus Stop Power Comsumption measurement
Ethernet, DC input 12V, Update per 16 sec
( not including 4G, generally 4G power consumption about 2W/h)
Still image
| | |
| --- | --- |
| 10 min power (W/h) | 0.595 |
| 1 hour power comsumption (W/h) | 3.570 |
Normally running (W/h)
| | |
| --- | --- |
| 10 min power (W/h) | 0.885 |
| 1 hour power comsumption (W/h) | 5.310 |
Assume update contents per 16 sec
| | |
| --- | --- |
| Standby Power | 3.57W x 8 hrs |
| Night light power (MR 16) | 1W x 6 hrs |
| Working | 5.31W x 16 hrs |
| Average Power /h | 4.98W |
| Average Power /h (+4G) | 6.98W |
13.3" x 2 pcs
Estimated Dimension (mm)
647.6(L) x 289.9(W) x 55.0 (D)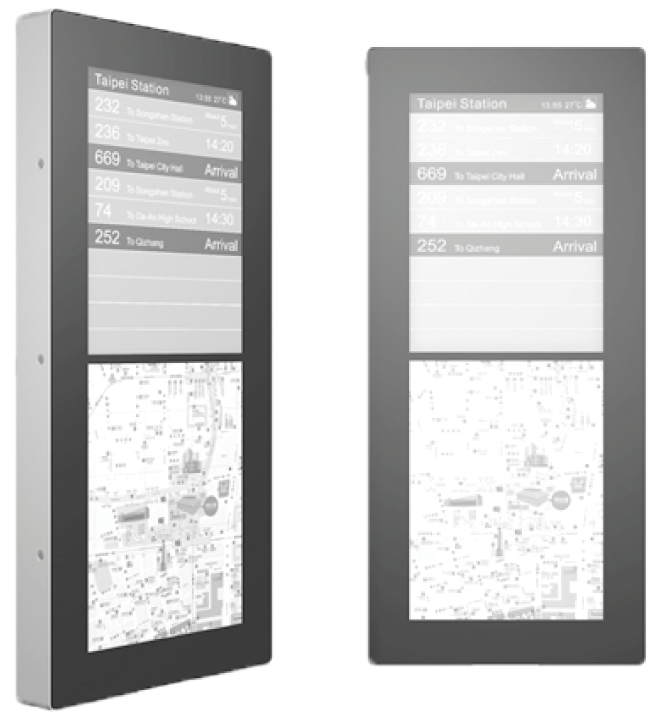 Bus Stop Power Comsumption measurement
DC input 12V, Update per 16 sec
( not including 4G, generally 4G power consumption about 2W/h)
Still image
| | |
| --- | --- |
| 10 min power (W/h) | 1.312 |
| 1 hour power comsumption (W/h) | 7.827 |
Normally running (W/h)
| | |
| --- | --- |
| 10 min power (W/h) | 1.385 |
| 1 hour power comsumption (W/h) | 8.310 |
Assume update contents per 16 sec
| | |
| --- | --- |
| Standby Power | 3.57W x 8 hrs |
| Night light power (MR 16) | 1W x 6 hrs |
| Working | 5.31W x 16 hrs |
| Average Power /h | 4.98W |
| Average Power /h (+4G) | 6.98W |
31.2"
Estimated Dimension (mm)
774.2(L) x 471.8(W) x 55.0 (D)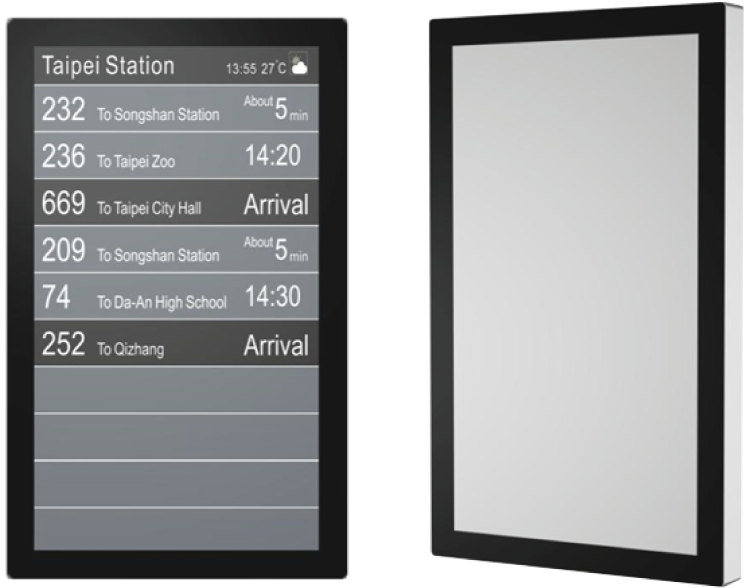 EPD SpecsSpecifications
EPD Size

13.3"

23" 13.3" x 2 pcs

31.2"

31.2" color

42"

Resolution

1600 x 1200

1600 x 1200 x 2 pcs

2560 x 1440

1280 x 720

2880 x 2160

OS supported
Linux
M/B SoC
Quad Core 1.2GHz Broadcom BCM2837 64 bit
1 x Micro USB
Power Supply (type B)
4 USB 2*2 ports (Type A connector)
(USB 2.0), FW Update/ TCON connection ※FW upgrade via USB
Funcition LED indicator
Yes(ON=Green; STB=Red; Nosignal= Orange flash)
Power Saving Mode
WiFi Auto Weakup
Network
1 x 10/100 Ethernet (RJ-45 connector) Wi-Fi, BLE, 4G LTE (for indoor: option)
Power Input

DC 5V

DC 5V/DC 12V
(Indoor/Outdoor)

DC 12V

DC 12V

DC 12V

Operation Temp.
0-50℃ 4bit (Mono; -15℃ to 0 +50~65℃)