infoverre®
infoverre
About infoverre®
infoverre® Product Introduction
infoverre® = Information + Verre (Glass in French)
Light reflection occurs at the interface of different substances (different refractive indexes).
With the conventional product, reflection occurred on the front, back, and display surfaces of the cover glass, but with the infoverre structure, only the surface of the cover glass reflection, greatly improving visibility.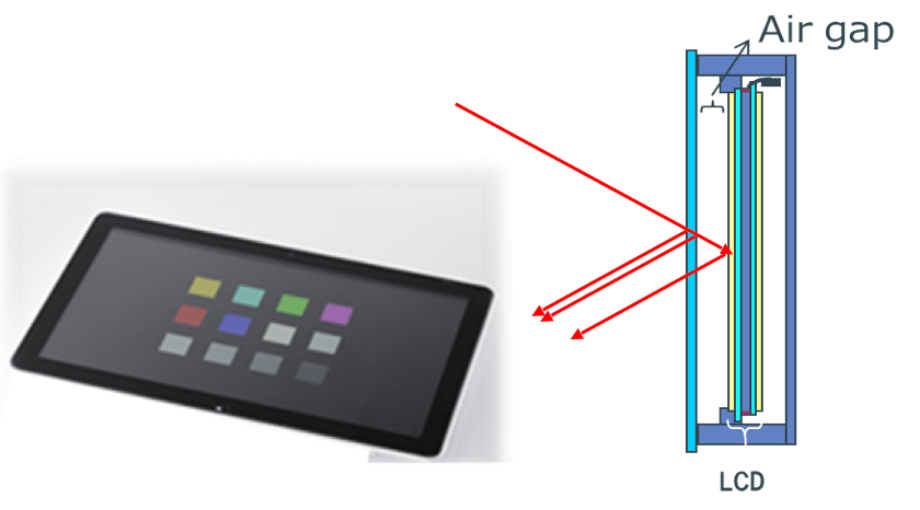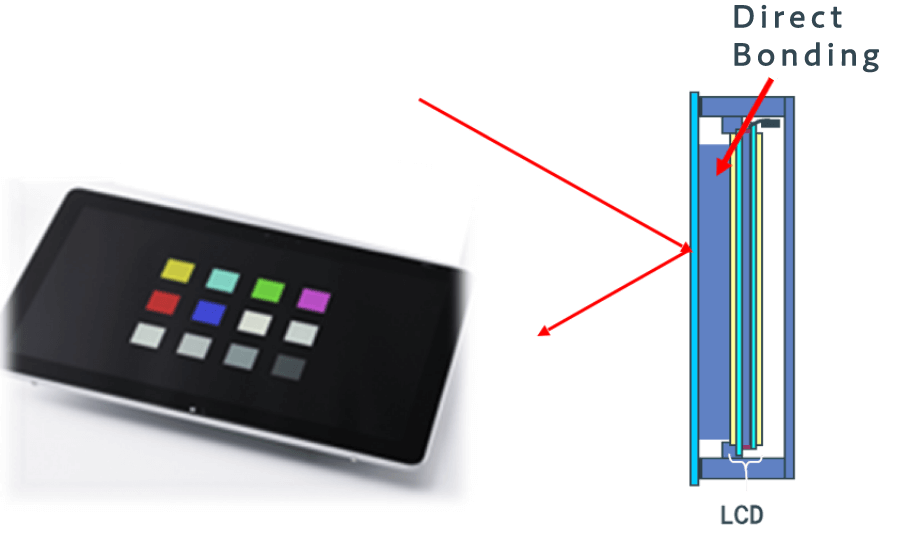 Features of infoverre®
High visibility and design

By directly bonding the liquid crystal display to the glass, the reflective surface is reduced, and visibility is greatly improved compared to conventional digital signage.
The epoch-making design that the content is displayed directly on the railway car window raises the attention.

Reduction of installation space

Since it can be installed simply by supporting the glass, there is no need for a stand for installing the display, and it can be installed in a space that could not be installed before.

Reduce power consumption

It contributes to the reduction of running cost by power saving, because the backlight brightness is reduced by direct bonding and the fan for heat dissipation is not required.

Thin and lightweight

It is about half the weight of ordinary glass signage (compared to our company), which contributes to weight reduction of the body.

High durability

The tempered glass bonding technology realizes a robust body.
Structure of infoverre®
※This is an example of the structure.