EPD(電子ペーパー)のオフィス利用について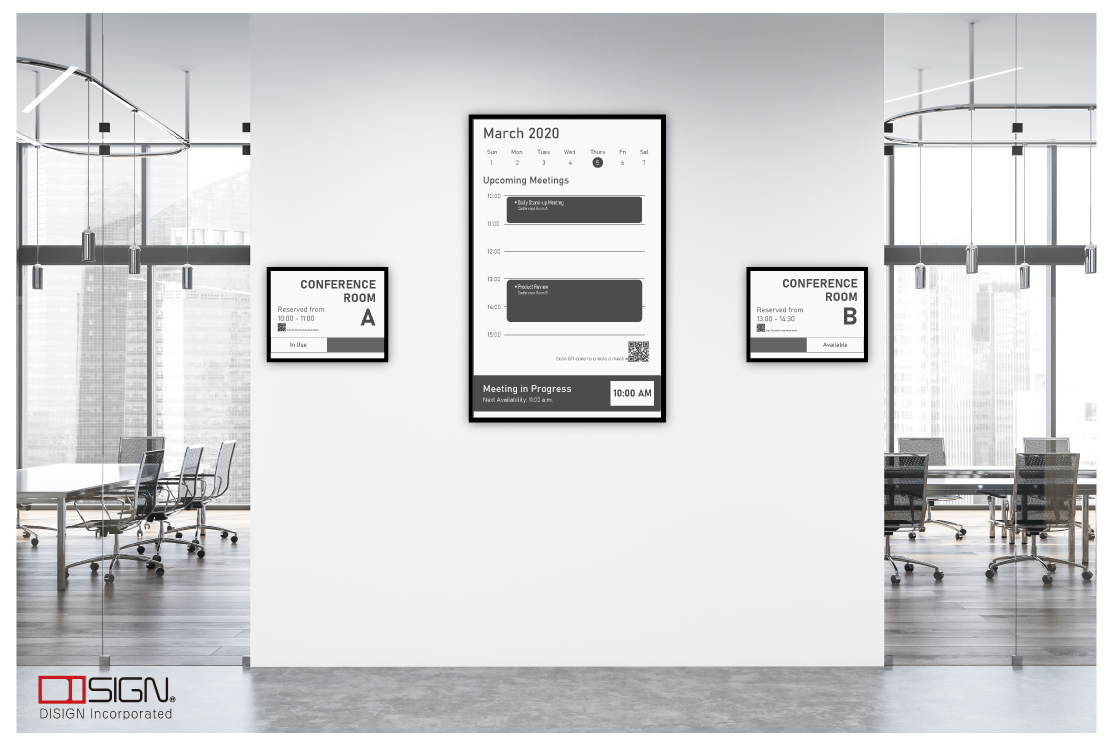 How to encourage employees to motivate and improve their work … It's a big topic for management.
One solution would be to utilize the in-house infrastructure. For example, information sharing within the company such as schedule management and bulletin boards requires a simple, easy-to-use, and easy-to-understand digital system. However, for digital tools, cost reduction measures such as electricity and maintenance costs are also issues.
So, how about using a bulletin board system that uses EPD (electronic paper)?
One of the features of EPD is "high visibility". It has the same contrast and reflectance as paper, so the display screen can be read clearly in most environments with light. No backlight is required, so it looks gentle on the eyes.
You may also have noticed that the backlight unit is unnecessary and that it has "low power consumption", but it is worth mentioning that once the content is displayed on the EPD, the screen display is maintained without power. It is a point. EPD requires power only when rewriting content, so it does not need power during display.
Due to these features, it is beginning to be recognized in various countries such as Europe and the US as next-generation eco-products.
Please consider EPD once as a product responsible for internal communication.
Click here for the EPD product page .
For inquiries about this product, please click here .

 Dissign Co., Ltd. |
Industrial LCD, EPD integration service. With unique and advanced technology, we contribute to various professional needs from our abundant achievements and experience in niche markets such as railways, ships, and casinos.