Excited to announce the launch of our NEW Website!
Disign incorporated has launched its new website and we are excited to present its new look.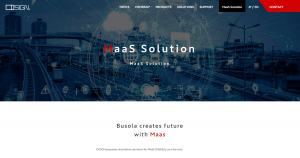 For the first time since its inauguration in 2006, we Disign deliver high reliability LCD and services in meeting your specific needs by making use of our considerable experience and expertise.
Our new website also shows adding more clear message about what we stand for.
For example, "Busola" is one of our innovative solutions for MaaS (Mobility as a Service) provides you on new web-page.
We're really proud of the new website and feel it will create the experience you're looking for when you pay us a visit.