【Bus Driver's Seat Protection Monitor】To Reduce the Risk of Contact Infection
The new corona pandemic has caused the world to experience lockdowns, state of emergency declarations, and limitation in movements.
Essential workers such as health care workers, caregivers, delivery companies, and those who are involved in logistics are at high risk due to their constant exposure.
The government and public transport operators have taken several measures. For example, to reduce the chance of contact between bus drivers and passengers, getting in and out of the front doors is prohibited to ensure that only the middle and rear doors are used. Drivers are also required to wear a face shield (or mask) and gloves. (See: Transportation Response Center)
There are indications in many countries that this risk of infection associated with migration or traveling may continue in the future.
DISIGN offers a protection display with integrated glass signage.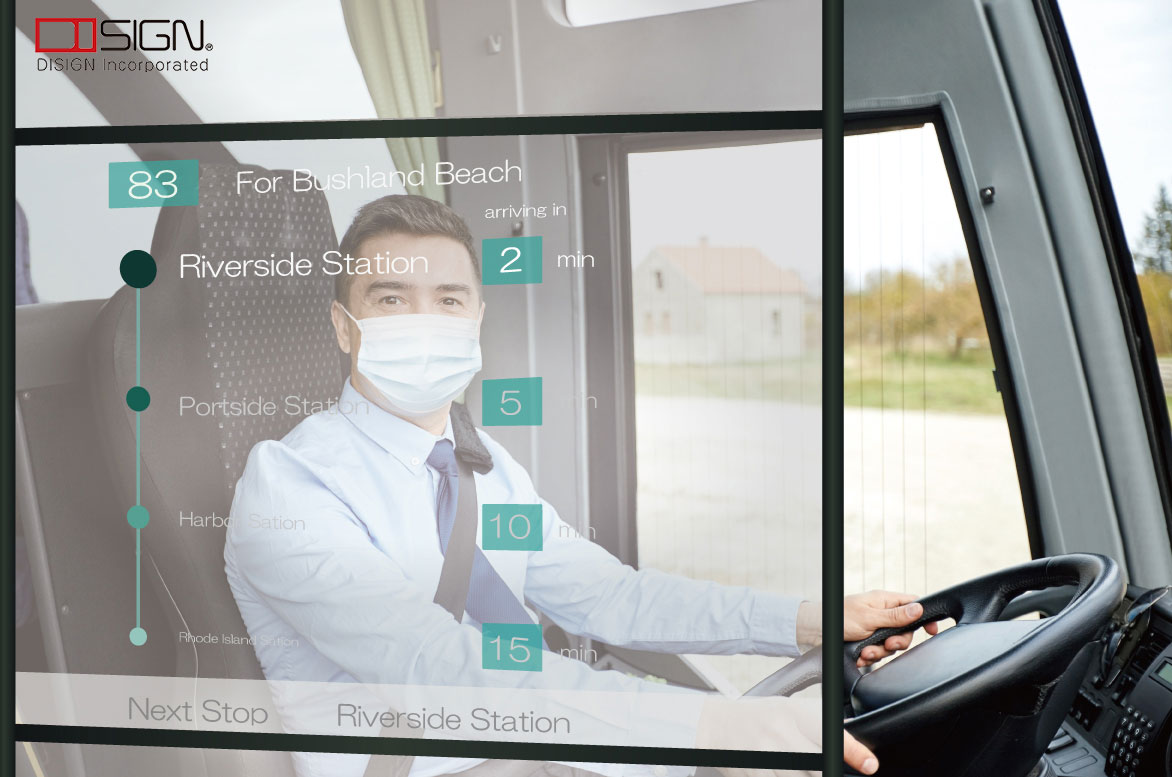 Reduces the chance of contact for bus drivers and protects them from risks such as droplet infection.

Protective glass incorporates a transparent display that provides real-time traffic information and weather forecasts.

The driver's seat is visible through the glass, reducing pressure on passengers and not affecting service delivery.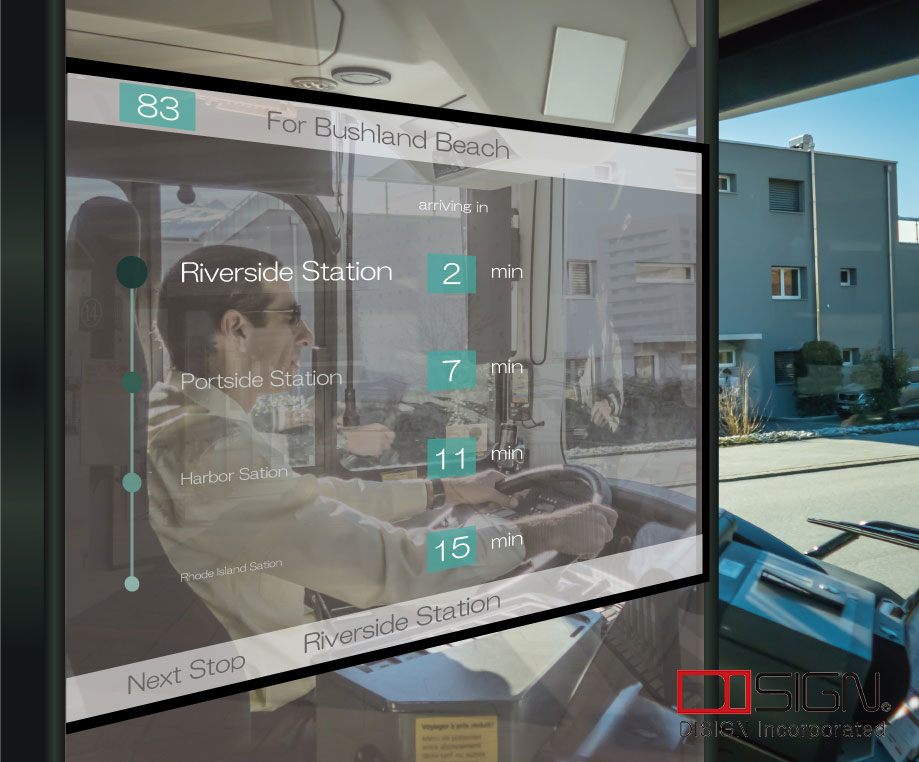 Robust design with reinforced glass bonding technology to withstand vibration. The display is built directly into the glass, which reduces the backlight brightness. Also, no fans are needed making the system operates with low power consumption.
This product can be installed in the vehicle as well, as it only needs to be supported by the glass. (Development costs will be charged for specifications, etc.)
Click here for inquiries about this product.

 Disign Incorporated|
Industrial LCD and EPD integration service. We contribute to various professional needs in our niche markets such as railroads, ships, and casinos with our abundant experience, and unique and advanced technology.