BUSOLA Sign-ECO Smart Bus Stop | Disign Incorporated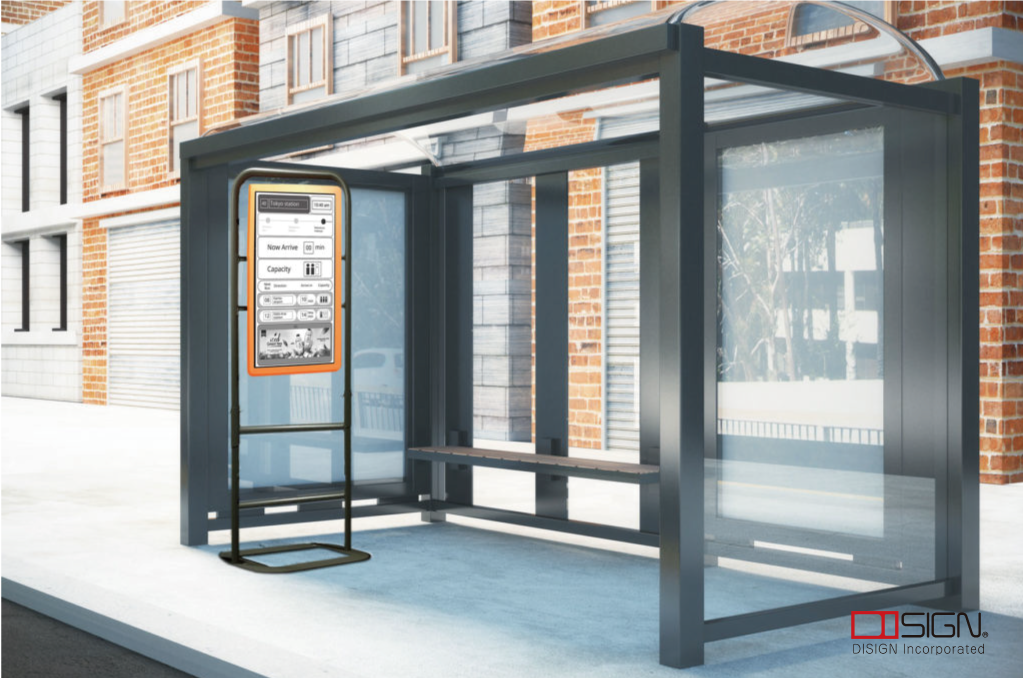 In technology, there is nothing permanent except change, and there is always something new to discover. Disign's BUSOLA Sign-ECO Smart Bus Stop Solution is more than just a bus stop. It improves the customer's experience and reduces management and workload for bus company operators.
BUSOLA Sign uses the MQTT broker as a gateway between bus company operators and riders to provide real-time information updates for timetables, operation information, advertisements, and emergency information. This real-time information will make commuting efficient and aims to solve the confusion in congested areas where multiple buses arrive, leading to an increase in ridership and operational excellence.
A unique feature in the BUSOLA Sign is its electronic paper display (EPD). EPD is a solution that offers both low-powered consumption and paper-like visibility giving its passengers a green mobility experience. As it has the same contrast and reflectivity as paper, its display can be read under almost any environmental conditions, as long as there is light. The low power-consuming design is a perfect example to run on solar cells having no power consumed to display an image only when changing content. And most importantly, it will reduce the workload as there is no need to visit the bus stop physically since you can modify the contents through the cloud server.
With Disign's BUSOLA Sign-ECO Smart Bus Stop, it will improve the public transport experience for passengers, which is a big start for smarter and more eco-friendly cities.
BUSOLA Sign product sizes (31.2 Inch and 13.3 Inch with Solar)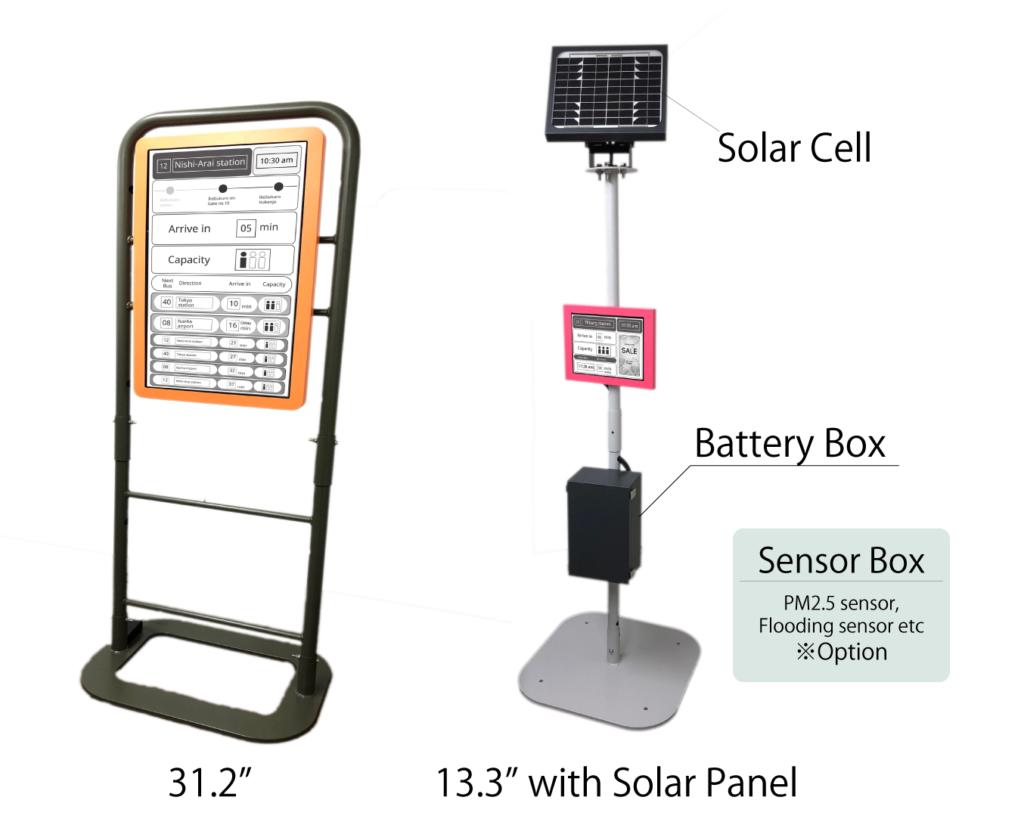 For inquiries please contact 
here

 Disign Incorporated|
Industrial LCD and EPD integration service. We contribute to various professional needs in our niche markets such as railroads, ships, and casinos with our abundant experience, and unique and advanced technology.