New innovation for Station Platform Doors (Glass-integrated Digital Signage) | Disign Incorporated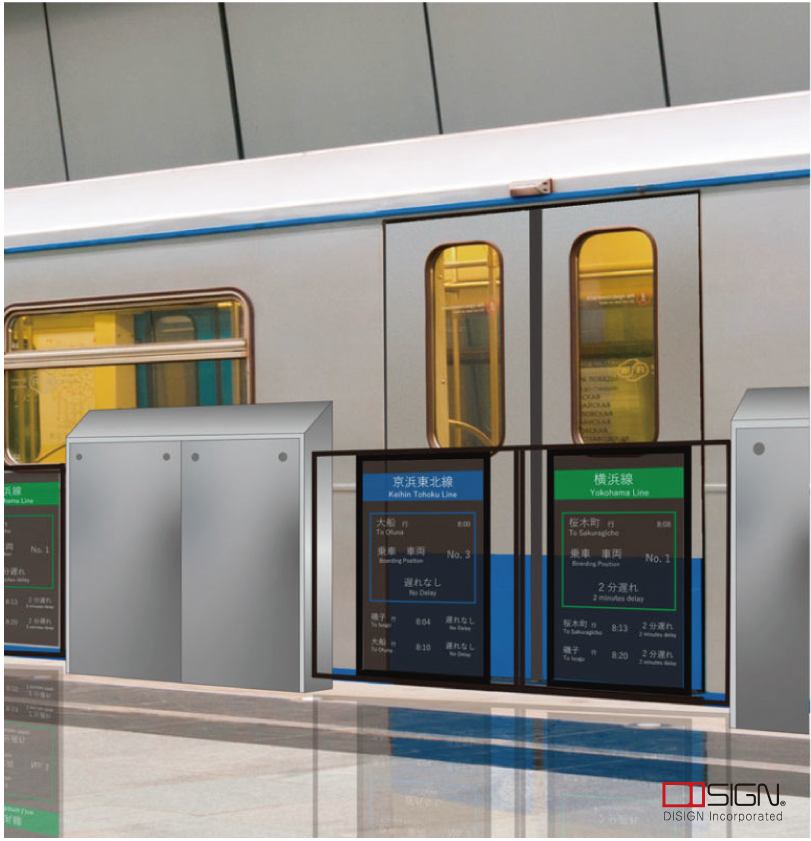 Introducing the glass integrated digital signage infoverre®.
infoverre® is a registered trademark of AGC Corporation.
(Our design company is jointly developing some series of this product.)
infoverre® is a liquid crystal display that is joined to the glass, creating a unique design that displays the contents on the glass that can be installed at different locations, for example, installing it on the station platform door.
The train departure information boards are installed at several places on the station platform.But most of them are in the area where you may need to look up, and it may not be visible from where you are located.With infoverre®, the information provided using the station platform door is displayed at an eye-level, so that many people can see it.
Click here to inquire about this product.

 Disign Incorporated|
Industrial LCD and EPD integration service. We contribute to various professional needs in our niche markets such as railroads, ships, and casinos with our abundant experience, and unique and advanced technology.