in-Touch Interactive Whiteboard for Education | Disign Incorporated
The education system has experienced changes such as traditional heavy textbooks are replaced with eBooks, while notebooks are replaced by devices such as tablets and iPads. The in-Touch IWB (Interactive Whiteboard) is a technology designed to enhance learning outcomes that give a whole class a new place to engage, create ideas, and learn.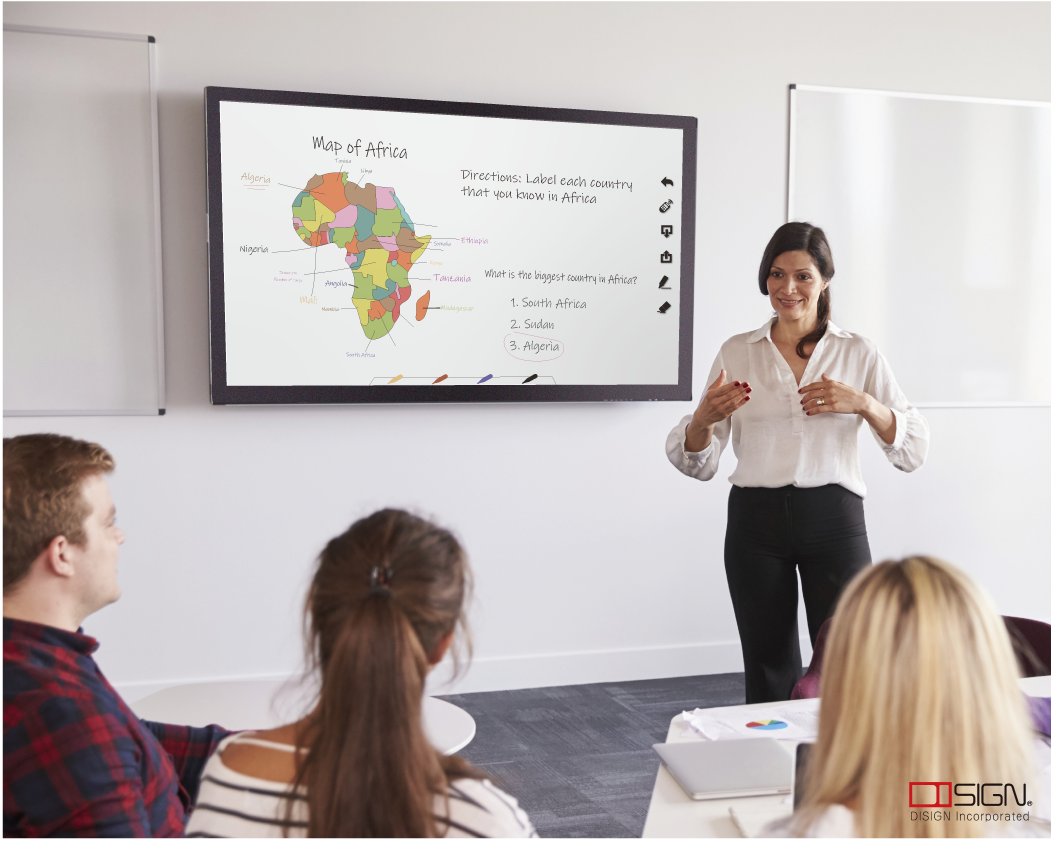 The teacher can interact with the content displayed on the board by using their finger or a pen tool. The contents can be dragged, clicked, and copied. Notes can be easily added, which can be quickly saved and shared, creating real-time information sharing and hands-on experience that can let students share their notes and diagrams through their own devices.
Listed below are the features of in-Touch IWB.
Thin Technology
The touch panel sensor is incorporated into the TFT Glass, and the design is improved by reducing the width of the vessel and the depth to achieve lightweight and thinner design.
Clear and Vivid Images
The air that slightly enters between the touch panel and the LCD module is the reason why the image looks blurry. This in-Touch, there will be no gap for the air to enter, making it possible to display clear images. 
Low Cost
In-Touch can reduce material costs. You can choose according to your application. IWB is a cost saver as it shows a better technology of a combination of a computer and whiteboard in one that can provide an appropriate learning device for an entire classroom.
High Sensitivity Touch 
As we adapt the PCAP (projection-type capacitance) method, the touch method will be in excellent durability due to no physical contact deterioration. The sensitivity of the touch sensor will be utilized even if it is embedded in the cell.
Schools are discovering that IWB is a powerful tool in the field of education that enhances the experience of students and teachers. You can now transform your classroom into a collaborative space with InTouch's IWB.
Click here to inquire about this product.

 Disign Incorporated|
Industrial LCD and EPD integration service. We contribute to various professional needs in our niche markets such as railroads, ships, and casinos with our abundant experience, and unique and advanced technology.