EPD for Workplace Productivity | Disign Incorporated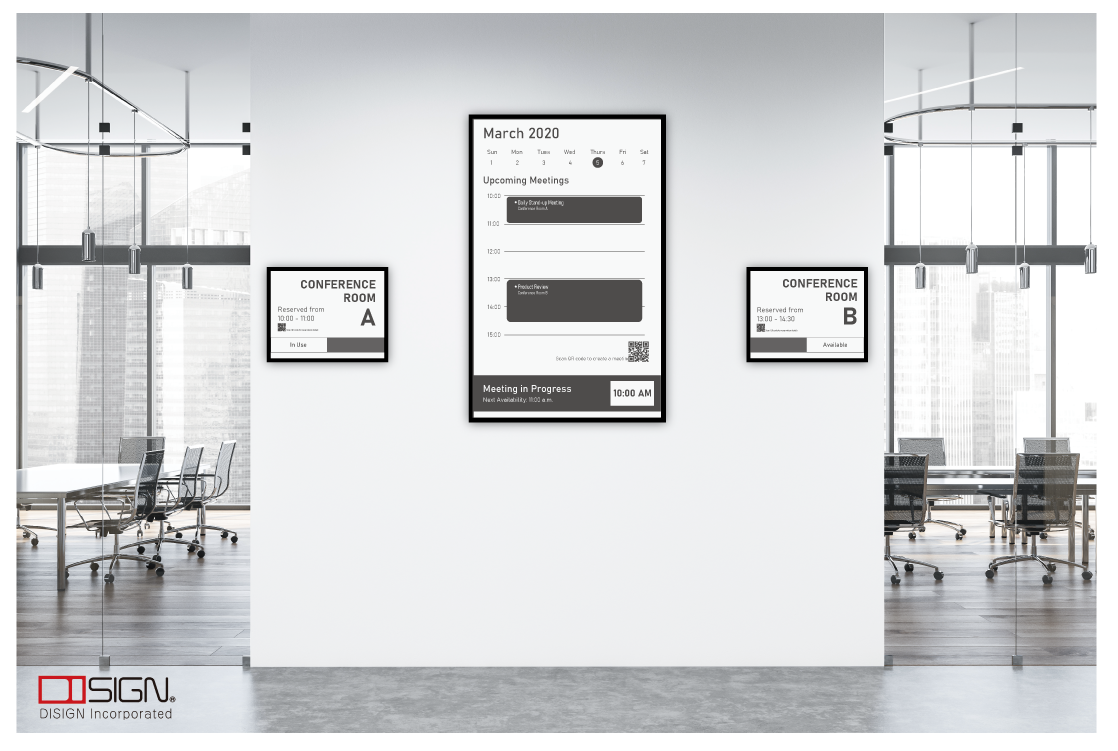 Many of you are wondering what EPD (Electronic Paper Display) is.EPDs are extremely thin, making it have paper-like visibility and only requires a power when new content is requested. Since backlight isn't necessary, the power consumption can be reduced, making it the next generation of ECO-friendly products.
EPDs can be used in many ways, one example is for office productivity. The essential motivation and efficiency in your work are how to choose digital tools that are simple and easy to use for internal management. While most people may think that digital tools work best for marketing purposes, it is also an excellent fit for corporate communication.
Disign's EPD for office productivity can be utilized in many ways such as sharing meeting room schedules, sharing opinions and progress results, recognizing employee's achievements, the announcement of upcoming company events, and a lot more. With the right platform, you can give your employees a place to connect on a whole new personal level making it more than just a useful tool.
Disign offers different varieties of EPD. Click here
For inquiries please contact here

 Disign Incorporated|
Industrial LCD and EPD integration service. We contribute to various professional needs in our niche markets such as railroads, ships, and casinos with our abundant experience, and unique and advanced technology.