Home Training with an Interactive Mirror Monitor | Disign Incorporated
In recent, many people are forced to telework due to COVID-19, and that lack of exercise might be a problem. Due to the spread of the virus, fitness gyms have suspended their day to day operations as a preventive measure. Trying to work out on your own or using DVDs, etc. may be difficult and may cause a lack of motivation compared to a trainer nearby.
The Interactive Monitor, a monitor solution, can connect to a fitness gym in real-time or experience the guidance of a famous instructor from the comfort of your home is a futuristic home gym function provides the essential component of a great studio workout.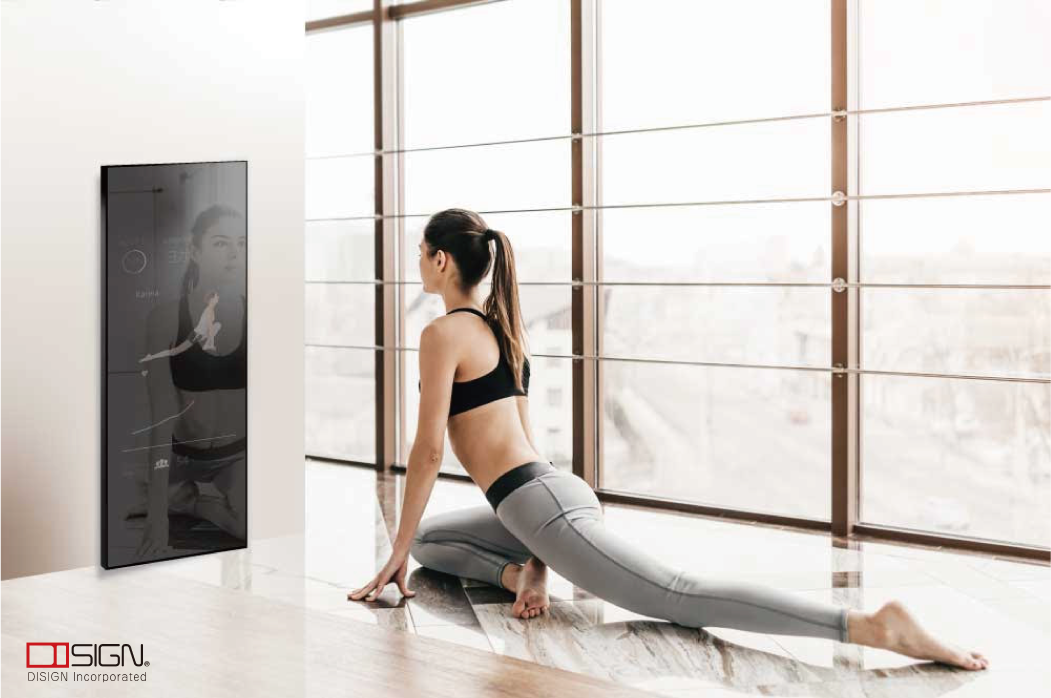 The mirror monitor looks like a mirror on a beautiful glass surface but has a built-in monitor, speakers and camera, and displays workouts from the instructor. It is a full-length interactive mirror that is mounted or tilted against the wall. It can be linked along with smart apps via Bluetooth that can track your fitness progress and hundreds of workouts to choose from, and you can enjoy your workout whenever you want, regardless of the weather.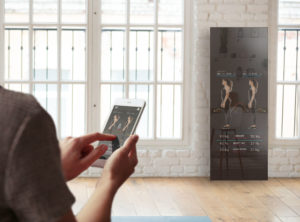 It is said that apps have entered the era of changing from smartphones to tools that you can experience realistically.
The global mobile healthcare market is projected to grow at an average of 48.1% annually and globally to more than $ 1.7 billion by 2026. (Acumen Research and Consulting announced on July 16, 2019), that the market is expanding due to the penetration of blockchain technology, demand for rapid transactions, the expenditure on healthcare, and the incorporation of IT are driving the growth of the market.
We believe that applications utilizing the mirror monitor will be further be enhanced in the future.
Click here to inquire about this product.

 Disign Incorporated|
Industrial LCD and EPD integration service. We contribute to various professional needs in our niche markets such as railroads, ships, and casinos with our abundant experience, and unique and advanced technology.