A Closer Look of Demand Bus | Disign Incorporated
The definition of a Demand Bus is where the bus alters their routes based on the call of the user rather than using a fixed timetable or routes.
This is how the Demand Bus works:
Fixed route type ⇒ Like fixed-route buses and community buses, you can get on and off at specified bus stops, but with the Demand Bus, it operates when there is a reservation.

Detour route/area demand-type ⇒ Frequently operates a fixed route but operates to detour to other bus stops according to the passengers' reservation.

Free route meeting point types ⇒ Operates the shortest route between bus stops, according to the reservation, without setting a specific route.

Free route door-to-door type ⇒ An operation style that goes around the reserved places in the designated area without establishing fixed routes or bus stops.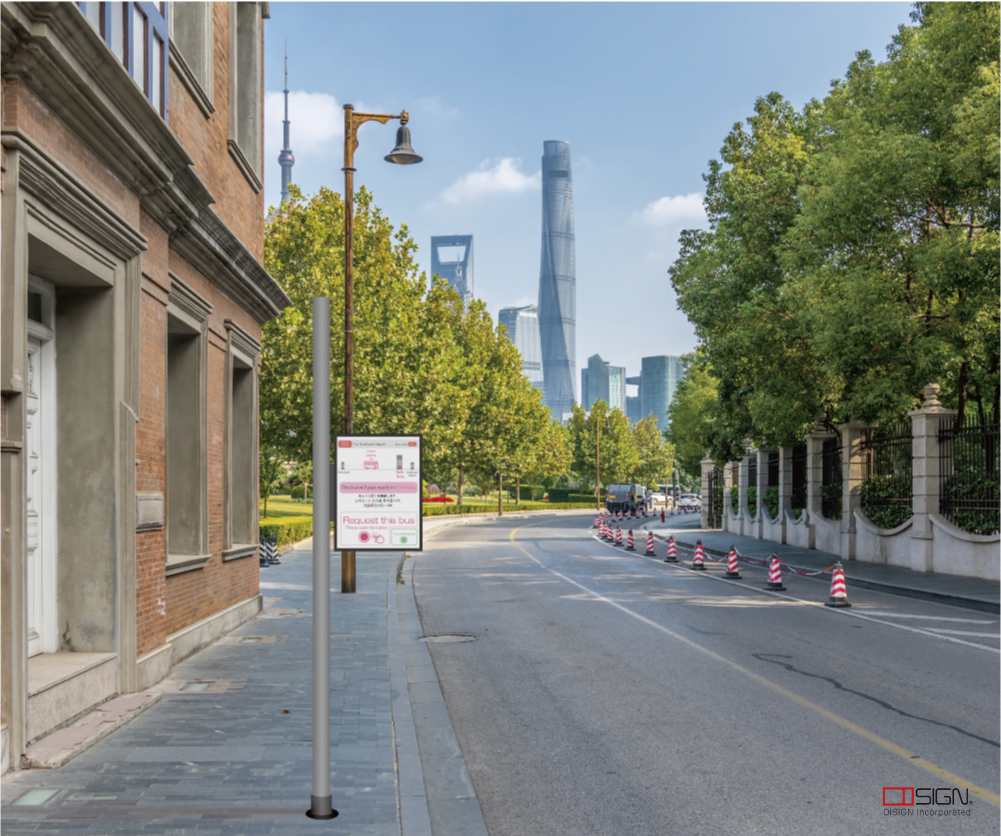 We would like to introduce the following operating systems using EPD (electronic paper display) and LCD.
STEP 1 : Install EPD/LCD at each stop called bus spot. Then connect to the bus company's server via LTE.
STEP 2 : When the user sends a request through the EPD/LCD at the bus spot, the information will be instantly shared with the bus currently in service, and the bus that is will be selected.
STEP 3 : Once the bus driver confirms, bus information will be displayed in the EPD/LCD.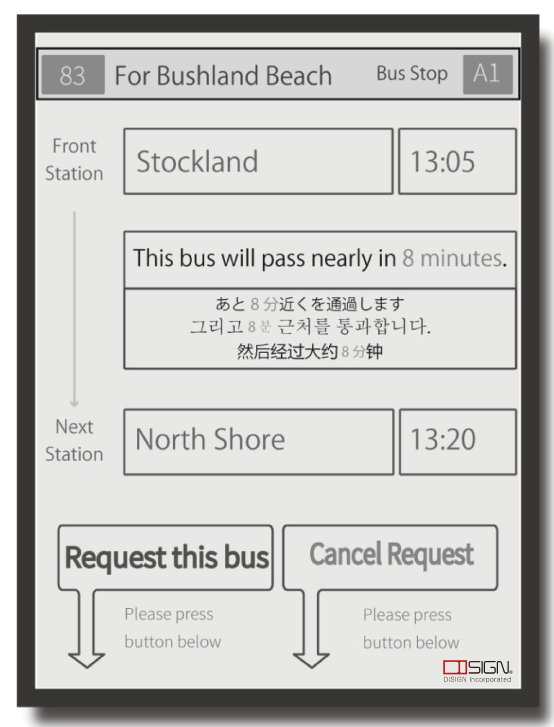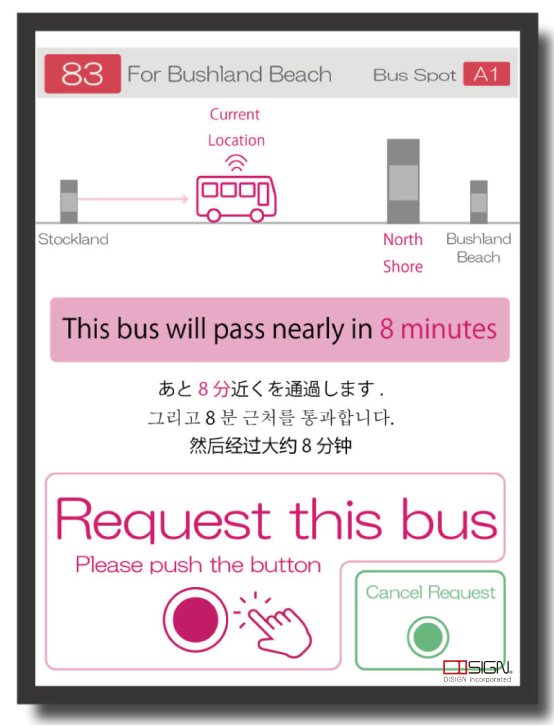 (Left: EPD content image, Right: LCD content image)
The picture above is the content image with the touch panel attached.
No reservation is required in advance, so why not take advantage of the bus resources that are in operation. Also, there is an option to include a solar panel to the bus spot making it easy to install in places where limited power is provided.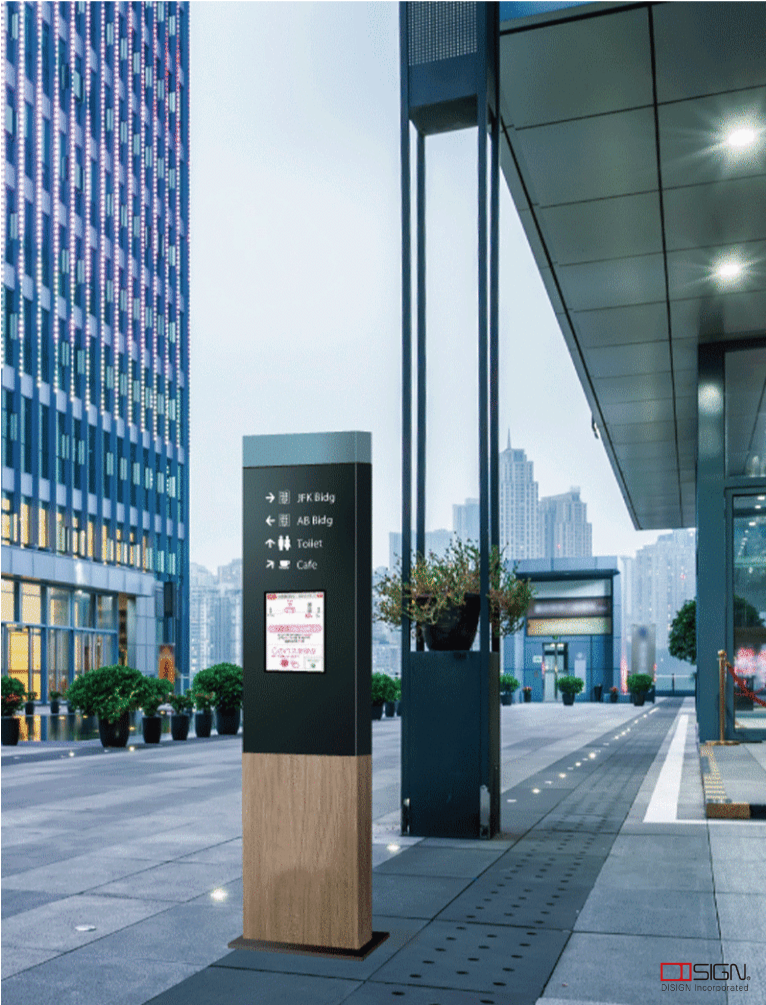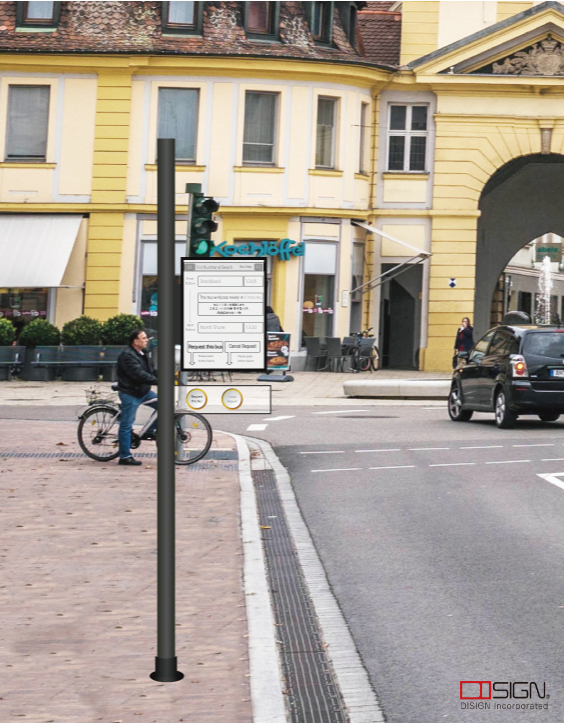 To inquire about this product, click here

 Disign Incorporated|
Industrial LCD and EPD integration service. We contribute to various professional needs in our niche markets such as railroads, ships, and casinos with our abundant experience, and unique and advanced technology.